Tradie Website Design Sydney
Get found by customers and stand out online with our local expertise.
Get more leads,
be FOUND BY CLIENTS.
A trades or service industry business like yours can benefit significantly from having a website that reflects your brand and communicates the services you offer. It's important to have a website for your business because it allows you to reach a wider audience and showcase your brand and services online. With an up-to-date website, potential customers are more likely to find your business and learn about what you have to offer. This is especially true for trades or service businesses, as many people turn to the internet to find these types of services.
We understand the importance of having a professional, reliable
website for your business
. Mindsite can help you create a website that accurately reflects your brand and the services you offer, and ensure that it is easy to use and navigate. If you're looking to take your plumbing, electrical, carpentry or building business to the next level, investing in a new website is a great place to start.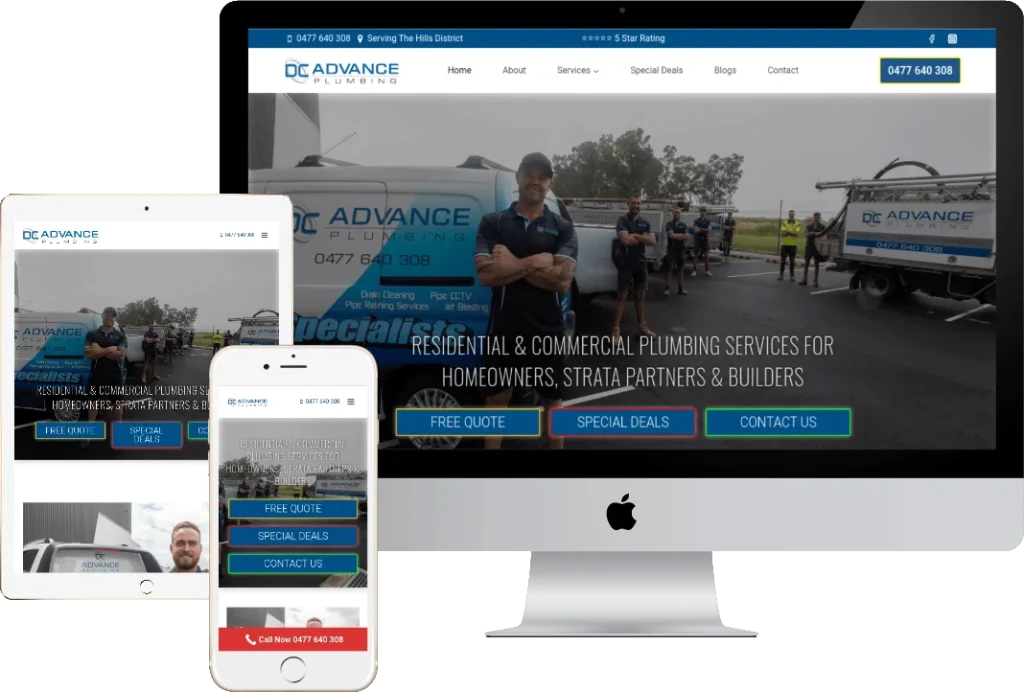 TRADIE WEBSITE
DESIGN
We take your goals and objectives into account when deciding on the design and features. Whether you would like more website traffic, more phone calls, more enquiries for quotes or if you prefer to get leads for jobs through lead forms.
TRADIE WEBSITE MAINTENANCE
We understand that running your trade business can be time-consuming. we give you back that time and manage your website, and digital marketing to ensure it is always performing at its best and is representing your business 24/7.
Search Engine Optimisation
Without SEO, your website might never be found. In today's world, people uses their phone or computer to search for a local tradie just like you. Search engine optimisation places your business front and centre in search results.
We are the tradie website DESIGN experts...
We are the complete package for web services
If you're a trades or service business such as a locksmith, tiler, gardener, landscaper, builder, renovation company, or plumber, you know how competitive the market can be. That's why it's so important to make sure your business stands out from the rest. One way to do this is by creating a professional website to generate new leads.
Along with website design and management, we offer a range of additional services to boost your website's performance and help you reach your marketing goals. We offer premium Australian hosting, SEO,
email marketing
, social media management, graphic design, copywriting and content creation. We have the expertise to craft effective websites that will help your business succeed and take your business to the next level.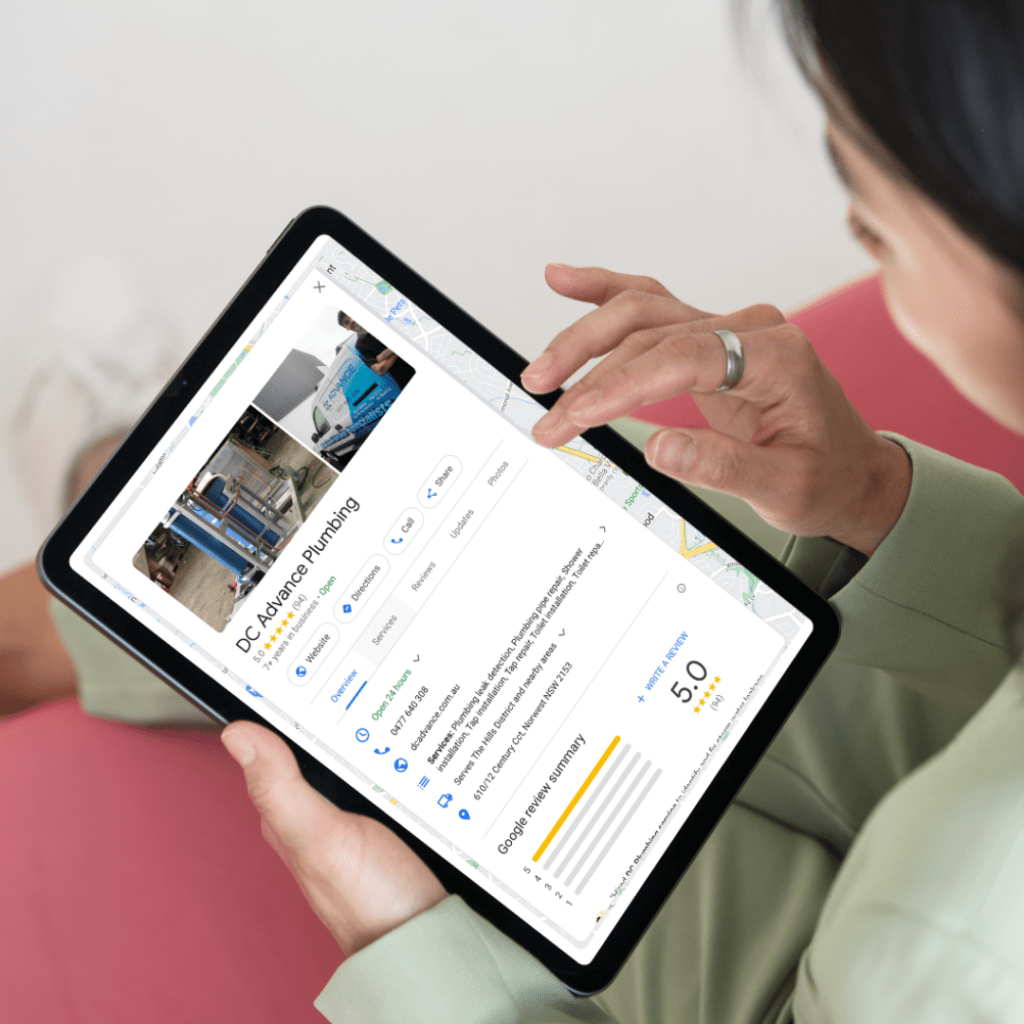 Digital Marketing for Tradies
Digital marketing can be an excellent way for businesses of all sizes to generate leads and sales. You can reach out to people through email and social media who have previously engaged with your business but may have forgotten about the services you offer. This keeps your business fresh in their minds and helps to retain a good relationship with clients.

Sending special offers and discounts via email and social posts is a highly effective way to communicate with potential and existing clients. Your current contacts are more likely to become repeat customers because they already have an interest in your services. We can create effective marketing emails  and social media content that generate leads, and help keep your booking schedule full and drive new business to your door.
frequently Asked Questions
I'm really busy! How do I get started?
Simple! Just give a call anytime and tell us what you need. We are based in Quakers Hill. so we can come to you and your home or office at a time that suits you. We know your day is already full, we can schedule a meeting/chat around your work day!
I'm a small business with a small budget? Can you still help me?
Of course! We love helping start-ups and businesses of all size. We can work within your current budget, whatever that may be and help you build your online presence.
How can you get me new leads?
We start by making you a modern website that encourages action, phone calls, form submissions etc. Then we build on that by performing on-page SEO, a range of factors that influence how you rank in search engines such as Google. We help you set up social media pages and a Google Business Profile. All of which help you get found locally and build a reputation as a trusted, legitimate business. We can then help by offering a range of other services which collectively help increase your visibility, phone calls and new leads.
How long will it take to build and launch my tradie website?
The time it takes to design and develop and launch a website can vary depending on a number of factors, such as the complexity of the site, the number of pages, and the availability of content. On average, we can complete your website in as little as 2 weeks, depending on communication with you and how quickly we receive all the information and assets we require. It's possible for it to take longer depending on the specific functionality of the website and requirements of the project. We will offer you a clear timeline and expectations from the start to ensure that the process goes smoothly.
Why do I need ongoing website management for my tradie website?
To keep the website up-to-date: A website that is out-of-date or has outdated information can give a negative impression to visitors. Ongoing website management can help ensure that the content on the site is accurate and relevant.


To make sure the website is secure: Hackers and cybercriminals are always looking for vulnerabilities in websites, and it's essential to keep your site secure to protect your business and your customers. Ongoing website management can include tasks such as installing security updates and monitoring for potential threats.


To ensure the website is running smoothly: This helps identify and fix any issues that may arise with the site, such as broken links or technical errors.


To make updates and improvements: As your business grows and changes, it's important to keep your website up-to-date. Ongoing website management can include making updates and improvements to the site to keep it fresh and relevant.


By investing in ongoing website management, you can ensure that your website is a valuable asset for your business and is able to support your online marketing efforts. With our Mindsite Web Services website care packages, you can rest assured that your website will perform well everyday so you never miss out on potential leads. This includes updates, backups, security and website analytics.